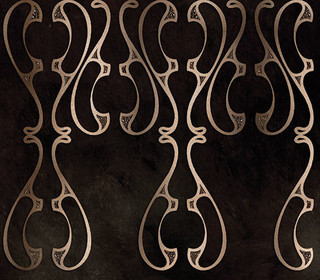 I saw the most amazing, innovative, luxurious wallpaper recently, and I am craving a space to introduce it to. It is handcrafted wallpaper by Meystyle, with LED lights integrated into the paper. It creates a gorgeous, intimate feeling, perfect for a dressing or powder-room, or any space to sit and dream  in!
Speaking of wallpaper, I have a love-hate relationship with it. Love, love, love beautiful prints, colours, patterns, will spend hours drooling over the thousands of delightful papers out there.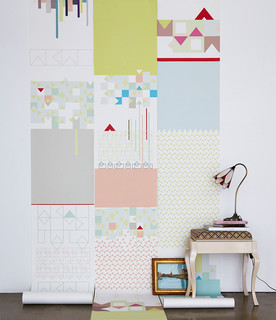 Just take a look at the latest innovations from Kirath Ghundoo, Surface Pattern Designer.  She produces geometric designs onto wallpaper, intended to be randomly put together (how easy is that! No pattern matching to worry about) creating unique combinations each time. I love it.
But I hate, hate, HATE those vinyl puffer-paint-finished plasticky wallpapers you find in big DIY stores. Yes, ok, I am a complete wallpaper snob. But those puffy vinyls  just scream 'interior pollution' at me – aside from the environmental impact of producing those papers, just what level of VOCs (volatile organic compounds) are floating off into your home once you put that stuff on your walls?
There are so many wallpapers available now which not only gorgeous, they are much more environmentally friendly. Using sustainably forested paper, and/or recycled papers; clay coatings instead of vinyl; natural dyes free from heavy metals and carcinogens.  Here are a few examples:
"Little Trees" in smoke, and "Figs" in the Posset colourway by MissPrint – this UK company uses PEFC certified papers and organic inks to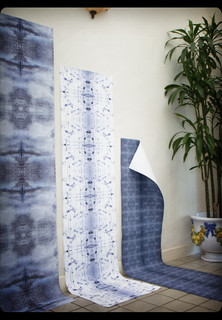 produce stylish wallpapers.
Eskayel, based in the US, use papers made from natural and recycled materials, clay-coated instead of vinyl finish, and the dreamy designs are handpainted.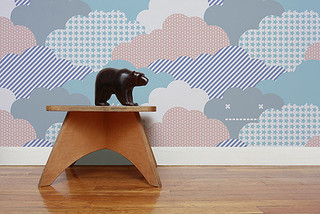 Also vinyl-free are Aimee Wilder's joyful and fun designs. Here is 'Clouds', perfect for a young space. Aimee Wilder's papers are clay coated and produced with chlorine-free fibres.
So next time someone comes waving vinyl, puffy-finish wallpaper at you, instead of running away you can smile and point them in the direction of some great alternatives.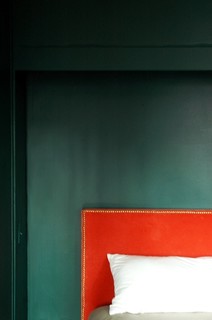 After the summer spate of neon brights, the colour palette for Winter 2013/14 feels like a welcome relief. A soothing palette of more mineral-type colours was evident at the Maison et Objet tradeshow.
I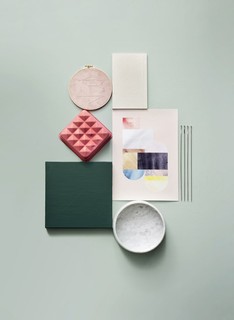 noticed gorgeous shades of green in muted tones such as sage and artichoke; a toned down version of orange, with a more rusty feel to it, and mineral blue, from the palest shade through to a deep pure form. These colours were complemented by a soft bone colour and a pale pinky-apricot as the neutrals.
I found these colours so cocooning and relaxing, I wanted to curl up in them right there!
Of course, not many of us want to change our home colour schemes by the season, though just as we update our wardrobes with little touches here and there, so too our homes. These lovely ceramic pieces by Dietland Wolf bring in the colours beautifully.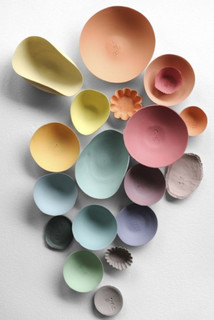 If you are looking for a colour update on a larger scale, though, I would have no fear of using the colours in this palette. They are inherently easy to live with: the orange is warm and welcoming but not overly stimulating. The greens are gentle, and with a high level of grey in them, work themselves easily into a neutral palette. The blues, paired with the rusty orange or almost any other warm colour, would create a striking mix.